RATES & RULES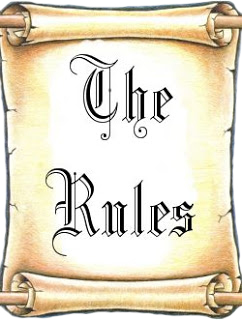 Electrical Sites
$40.00 / Night
Rates do not apply on Holidays.
Primitive Sites
$30.00 / Night
Rates do not apply on Holidays.
Holiday Rates
Electrical $50.00
Primitive $35.00
Rates are based on 1 unit, 5 people per site. 10 people: max on site.
Holiday Weekends
Easter 3 Nite
July 4th 3 Nite
Labor Day 2 nite
Swamp Pops 2 nite
Halloweens 2 nite
Thanksgiving / Christmas 2 nite
New Years 2 Nite
Extra Charges
Personal Golf Carts - $8.00 per nite
Extra Guest - $10.00 per nite
Extra Tent on site - $10.00 per nite
.
Cabin Rentals
4 Person Cabin $80.00 /Night
6 Person Cabin $100.00 / Night
$10.00 Pet Fee (Non- refundable) two Pets Max
Reservation and Deposit required on all cabins. $100.00 Rental Deposit held as damage deposit.
At checkout if cabin is left clean. A deposit will be credited back. No cash refunds.
Rates include 5 people and 1 unite per site.2 and under not in count.
Cabins are 4 per unit.
Cabins are furnished with pots, pans, dishes, and TV'S with cable.
You furnish linens, pillows, and towels.
Reservations and Deposits
Sites will be held with a $50.00 deposit. 100.00 for Cabins
Cabins require 2 night minimum on weekends.
Cabins require advance reservation and one night deposit (rental deposit will be held as damage deposit)
Deposit due 7 days from date reservation is made.
Checks, credit cards, money orders, and cash may be used as a deposit.
72 hours cancellation required to receive rain check. NO CASH REFUNDS GIVEN.
Swamp Pop reservation must be cancelled 7 days prior to event for raincheck.
Holiday cancellations must be made 5 days prior to arrival date to receive rain check.
Accept a Hidden Oaks credit or rain-check PAY NO CANCELLATION FEE! Credit or rain-check valid up to 1 year from issue date.
Request a refund? PAY A $25.00 CANCELLATION FEE! Late cancellation or no shows! NO REFUND!
NO REFUNDS ON HOLIDAYS OR SPECIAL EVENT WEEKENDS!
SENIOR CITIZENS AND MILITARY RECEIVE 10% DISCOUNT ON CAMPSITES ONLY
Camping is an outdoor event and we are not responsible for weather conditions.
For Reservations call: 1-800-359-0940 or 1-985-345-9244
Visit our website:
hiddenoaksfamilycampground
(Sorry, no reservations made online)
Mailing Address:
21544 Hwy 190 East
Hammond, La. 70401
Note
: We reserve the right to refuse service to anyone. We assume no responsibility for loss due to theft,
fire or accident
General Rules
Quiet hour's 11: 00 pm – 8:00 am Keep noise for your ears only.
No firearms, fireworks, bb guns or weapons allowed.
Anyone 17 yrs old or younger MUST be on their campsite by 11:30 pm or accompanied by an adult.
Car pass must be visible at all times.
Campfires must be attended at all times. No burning of bottles cans, etc...
POOL RULES
1. An adult MUST accompany anyone 10 yrs old or younger at all times in pool area.
2. Everyone must have a bathing suit on. No cut offs.
3. No pets allowed in pool area.
4. No glass items allowed in pool area.
PET RULES
1. NO pit bulls, Rottweiler's or vicious dogs allowed!
2. No dogs in play areas.
3. You must control your dog's barking. Do not leave them unattended at campsite.
VEHICLE RULES
1. 5 miles per hour at all times.
2. You MUST be a licensed driver to operate a motor vehicle on property. This includes golf carts, cars, Golf carts must be parked by 1:00 A.M.
3. ALL vehicles must stay on road. This includes cars, trucks, golf carts, etc…
4. NO vehicles allowed in playground - field area.
---